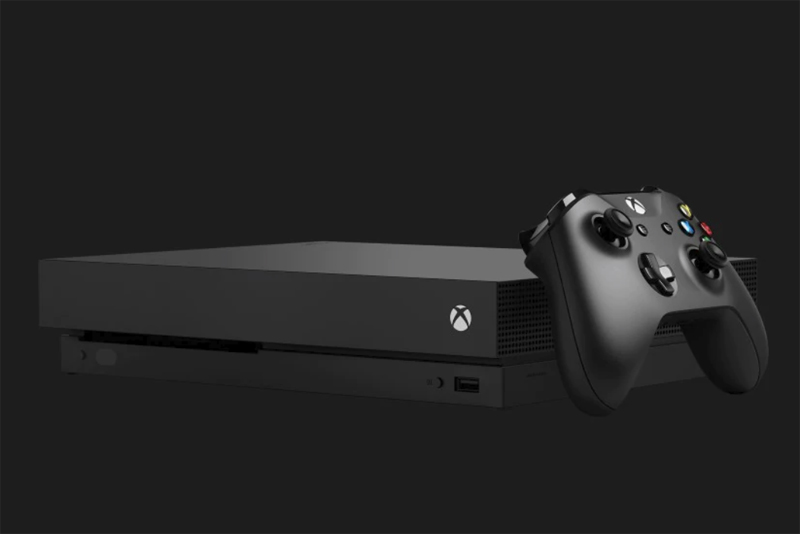 From driving controllers to network cards, the XBox has lots of options.
Four Red Lights / 4 Rings

You turn on your XBox and suddenly all four lights are red - you have what some call four rings although really it's just one red ring with four parts. What do you to do fix this?
Gamester Pro Racer Wheel

The Gamester Pro Racer Wheel is an old style wheel controller that bases your turns on how one wheel half moves in relationship to the other half. This is a system that will really annoy most gamers but work well for the few who dedicate time to practicing and honing the technique.
GameStop XBox Controller

The GameStop XBox controller is not designed with fancy bells and whistles. It doesn't have leather grips or gold plated buttons. However, it certainly lets you play with your XBox system for only $15.
GE Laser Lens Cleaner

There will be times that your XBox, PS3, Wii, or other CD / DVD system runs into read errors. How well does this GE Laser Lens Cleaner work in remedying them?
Headset for XBox 360 - XBox Live

If you're playing on XBox Live, you really need a headset. Most games involve voice coordination between people on the same team, and sometimes even discussions with your opponents.
Ion Drum Kit FAQ

If you own an Ion Drum Kit, you know how amazing the response and feel of this kit is. It is literally like playing a real set of drums. I spoke with Adam Cohen, Director of Business Development at Ion Audio, about some common questions asked by Ion Kit owners.
Ion Drums Interview

The Ion Drum Kit is a high quality replacement drum kit for the Guitar Hero and Rock Band systems of games. The Ion Drum Kit is made to professional standards to provide a real setup and experience that any drummer would enjoy.
Ion Drums Interview - Designing the Kit

Ion Audio's aim was always to put out the best electronic kit they could for the market, while staying within a gamer's budget.
Ion Drums Interview - Future Plans

Ion Audio is not a generic toy maker. In the gaming space, they have one focus - making high quality percussion.
Ion Drums Interview - Training Future Drummers

Adam is thrilled that the Ion Drum Kit in conjunction with the various music games is teaching players real life drumming skills.
Kinect XBox 360 Motion Camera

The Kinect is Microsoft's answer to the Wii motion controllers and the PS3 Move wand-and-camera based system. With the Kinect there are no controllers at all - YOU are the controller! The Kinect literally reads your body movements.
Madcatz Wireless XBox Controller

If you´re like me, you hate wires. Wires get tangled, cause trouble when friends get up from the couch, and restrict movement. Madcatz did a great job with their wireless XBox controller!
Pelican Gel Skin XBox 360 Grip

The Pelican Gel Skins are small plastic-rubber ovals that stick on either side of your XBox 360 controller. If your hands get sweaty, they can help you hang on to the controller more easily.
Raising your Network Strength Bar

A critical part of any gaming experience is having a solid network connection. That is true for the XBox as well as PS3, PS2, Wii and other game systems. Here are suggestions on getting your network strength bars as high as possible.
X-Plorer Rock Band / Guitar Hero Wired Guitar

The X-Plorer Rock Band / Guitar Hero Wired Guitar is a solid piece of gaming equipment. We've used ours for years and they play as well now as the day we bought them.
XBox 360 - External HD-DVD Support

Microsoft has announced that the XBox 360 will support HD-DVD movies via an external accessory, to plug in via a USB cable.
XBox 360 and Hulu Plus

If you've got an XBox 360, then you have instant access to Hulu Plus. You can get a free week trial to Hulu Plus to see what this instant streaming TV and Movie system is like.
XBox 360 Component HD AV Cable

If you have a high definition TV, then you have the get the XBox 360 Component HD AV Cable. This gives your HD TV a great quality feed for your XBox 360 games.
XBox 360 Faceplate Cover

The XBox 360 comes with a removeable faceplate, allowing you to snap on new faceplates to customize your XBox 360's look.
XBox 360 Fan Stand

If you've got an XBox 360, you know exactly why you need a fan stand. This unit gets very hot, and the built in fan - while loud - just isn't up to the task of keeping it cool.
XBox 360 Fender Stratocaster Guitar

The XBox 360 Fender Stratocaster Guitar is a great choice for people entering the world of Rock Band, Guitar Hero, or other guitar based games on the 360. It's inexpensive, light, and functional.
XBox 360 Gel Tabz

There are a variety of controller ad-ons available for XBox 360 controllers. At under $5, the gel tabz thumb grips are actually rather useful, and inexpensive too!
XBox 360 Hard Drive

If you've got a base XBox 360 core unit, you really need to find yourself a hard drive. The hard drive lets you save music, store games, download content, and even play old XBox games.
XBox 360 Memory Unit - 64mb

The XBox 360 Memory Unit holds 64mb of memory in a small white unit, probably 2" x 1.5" x .5". This compares to the hard drive that holds 20 gig.
XBox 360 Play and Charge

If you have a wireless controller for your XBox 360, then you MUST get a play and charge unit. This unit lets you recharge your wireless controller - and you can even play while you do it!
Xbox 360 Universal Media Remote

If you use your XBox 360 to watch DVDs, I definitely recommend taking look at this remote. It makes moving through your DVD easy and "normal".
XBox 360 Wired Controller

The basic, default controller that comes with the XBox 360 core unit is the wired controller. This controller is much smaller than the standard XBox controller was.
XBox 360 Wireless Controller

If you´ve got an XBox 360, you really need to get your hand on one or two wireless controllers. These controllers are GREAT for keeping your gaming area free of clutter.
XBox Controller Grip Pads

Every XBox player knows that, after a few hours, that plastic, slick controller starts to get a little hard to hold. There are many grips on the market to try to help with this problem.
XBox Driving Controller

Driving controllers are notoriously expensive and cumbersome. Try this lightweight, inexpensive one on for size!
XBox Power Supply

One of the greatest challenges with console systems is dealing with lost or broken power supplies. Here is information on the original XBox system and its power supply.
Zoom for Kinect - Play in Smaller Space

A key issue with the XBox Kinect is that it needs a large space to operate properly. With the XBox Zoom add-on device, you can now play in far less space. How does it work - and DOES it work?
Editor's Picks Articles
Top Ten Articles
Previous Features
Site Map
Follow @lisavideogames
Tweet
Content copyright © 2018 by . All rights reserved.
This content was written by . If you wish to use this content in any manner, you need written permission.
Contact Lisa Shea for details.