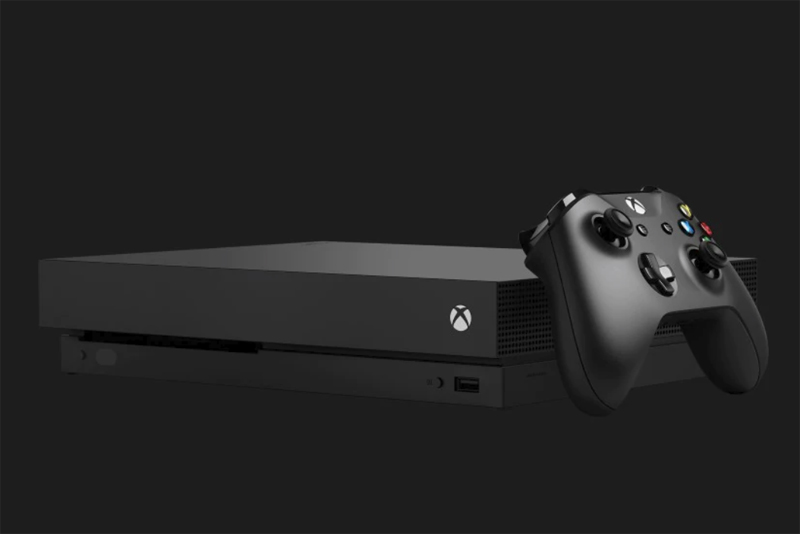 There are a good collection of combat games on the XBox - the Halo series being the most famous of them all.
007 Nightfire

007 Nightfire is out for all major platforms, in time for the latest Bond film. The graphics are stunning, gameplay is amazing. Well worthy of the series!
Area 51 Console Game

Area 51 is a shooter game where you - a HazMat team member - go in shooting away first at mutated humans, and then at a series of aliens. Shall we call this Half-Life-A?
Avatar Video Game Review

Avatar as a movie was a spell-binding success pitting the nature-loving Na'vi against the evil corporation. The video game drops you into that same world.
Battlefield Bad Company

With so many serious combat games out there, sometimes it's fun to kick back and have a little fun. That's Battlefield Bad Company.
Brute Force

Brute Force finally brings a new XBox game out to rival Halo´s fantastic gameplay and graphics. And it is fantastic on XBox Live!
Bullet Witch

Bullet Witch for the XBox 360 is a goth shooter. You're Alicia, a black-wearing witch of the future who is humanity's only hope for survival. The city landscape has been overrun with gigantic demons.
Call of Duty 4 - Modern Warfare

In Call of Duty 4 - Modern Warfare you get to try your hand at being a US Marine and British SAS in modern time battles. The game is fast, furious and a great challenge for your reflexes and talents.
Call of Duty Black Ops Review

Call of Duty Black Ops is based in the Cold War era. You take on a character who relives scenes such as the Russian Roulette scene in Deerhunter.
Call of Juarez

Call of Juarez joins other Western themed games in immersing you in shoot-outs, cacti, wood fences and tumbleweeds. You switch between the characters of Billy - the young half-Mexican lad, and Ray, his uncle, a gunslinger who is out to kill him.
ChromeHounds - Mech Warfare

ChromeHounds is the first Mech related adventure for the XBox 360. A little bit combat, a little bit strategy, this provides quick, easy missions and then involving online gameplay.
Darkwatch - Mature Western

Darkwatch is a mature gaming title set in the old west. You´re an outlaw set on robbing a train - but suddenly you´re turning into a vampire and joining up with a group of monster slayers.
F.E.A.R. First Encounter Assault Recon

There are horror games that simply try to bombard you with gore and violence - and then there are horror games that are a complex interweaving of music, graphics and plotline. FEAR definitely falls into the psychological thriller category.
Far Cry Instincts Predator 360

Far Cry Instincts Predator is the XBox 360 update of two games - Far Cry Instincts and Far Cry Instincts Evolution. Neither of those XBox games will play on the 360, so it's well worth getting this new version!
Front Mission Evolved - XBOX 360

While Front Mission is normally a mech-based Strategy RPG series, "Front Mission Evolved" is closer to games like Armored Core or Mechwarrior than its predecessors
Gears of War

Gears of War is a high energy, well detailed sci fi shooter set in a dismal future. You are a muscular, well trained soldier wearing pounds of gear, armor and weapons - and it'll barely be enough to keep you alive.
Gears of War 2

The prototypical third-person cover shooter, "Gears of War 2" is a solid rush of now-standard gameplay conventions and action movie dialogue. It has its charms, and is a pretty solid game, but isn't without its problems.
Ghost Recon Advanced Warfighter 2

Ghost Recon Advanced Warfighter 2 picks up where AW1 left off - and brings in a higher level of graphics as well as some new changes to the physics engine. This means if you loved AW1 you'll be thrilled - and if you weren't fond of AW1, you probably won't change your mind here.
Grand Theft Auto IV

The developers know that a very high bar would be set for this one, and you can see the time and effort they poured into every last detail from the very first moment of the opening credits. It is more like a movie than a game.
Gungriffon - Allied Strike

Gungriffon Allied Strike is very much like the MechAssault series. You and your team of giant robots must battle through the world. In this game, Earth´s resources are exhausted, and war has erupted.
Halo 3 : ODST

A side-story taking place in the Halo universe, "ODST" puts you in the role of the titular Orbital Drop Ship Trooper - a regular marine compared to the Master Chief, the series' normal protagonist.
Halo Reach - XBOX 360

A prequel in the long-running Halo series, "Halo: Reach" delivers more of the same basic gameplay that's been present since the original "Halo: Combat Evolved"...and not much more.
Kengo Legend of the 9

A fairly simple samurai swordfighting game, Kengo doesn't really have a lot going for it in terms of design or features. Largely devoid of content, Kengo pales in comparison to more fleshed-out members of the genre like Way of the Samurai.
Lost Planet - Extreme Condition

Lost Planet - Extreme Condition is a classic run-and-gun game set on a frozen planet. This isn't a game of stealth or strategy. You see, you shoot, you move on.
Mass Effect 3 Review

Writing a review of Mass Effect 3 is like writing an opinion on abortion. The emotions run extremely high with this game. And that in and of itself indicates how much people care about the characters and plots.
Mech Assault

MechAssault boasts great graphics, detailed Mechs and engaging single player ... but just wait until you take your mechs LIVE!
Medal of Honor 2010 - Xbox

"Medal of Honor" is a reboot of the WW2 series of games of the same name. Taking place in modern times, MoH follows in Call of Duty's footsteps a few years too late.
Mercenaries 2 - World In Flames

Mercenaries 2 lets you loose in a large map of Venezuela, playing a male or female mercenary who is out for cash and revenge. There's a lot of things to blow up, but not a lot of plot.
Minority Report

Based on the Sci-Fi movie, and based on a story by Philip K. Dick, Minority Report lets you play a cop in the future where psychics know about murders before they happen.
N3 Ninety-Nine Nights

Now THIS is the type of game I was expecting to get on the XBox 360's graphics! It is simply gorgeous. Hundreds of distinct characters, each acting individually and with his or her own look.
Ninja Blade - XBOX 360

A fairly standard game from the "God of War" / "Ninja Gaiden" school of action games, Ninja Blade is dull in almost every manner. It doesn't feel "incomplete", per se, but it seems conceptually flawed. While it's not terrible, it brings absolutely nothing new to gaming.
Ninja Gaiden 2

The successor to the Ninja Gaiden game for the Xbox, Ninja Gaiden 2 is one of those rare sequels that seems to improve on everything done by the first game while adding worthwhile new features, enemies, and levels.
Project Snowblind

In this first person shooter, you are a futuristic bio-enhanced soldier who works with fellow soldiers to take out the bad guys.
Quake 4 - XBox 360

Quake has a long, infamous history as a hard-hitting first person shooter that is not afraid of gore. With the XBox 360, Quake truly steps up its attention to detail.
Rainbow Six Lockdown

Rainbow Six Lockdown is set up to be a squad based tactical shooter, where you and your team breach doors, rescue hostages, and take down the bad guys.
Rainbow Six Vegas

Rainbow Six is a series of games involving team action. You are the first person leader, with soldiers at your side to back you up. In Vegas, you're exploring the wilds of Mexico and Vegas.
Red Faction Armageddon Review

A return to more linear gameplay after Red Faction Guerilla, Red Faction Armageddon features some fun physics but overall hit-or-miss gameplay.
Saints Row 2

Saints Row 2 is a huge multi-game day in the style of Saints Row and Grand Theft Auto. You are the leader of a growing gang, fighting rival gangs, buying real estate, stealing cars, boats, helicopters and more. We have beaten the game - but it took a solid week of playing to do so.
Saints Row XBox 360

If you're a fan of Grand Theft Auto, then you should definitely check out Saints Row. This GTA style game features the gang attacks, carjacking and other mature fun that can be played for months.
Singularity - Xbox 360

On paper, "Singularity" is a fairly standard FPS with a quirky physics gimmick. However, the actual game is a little more interesting than that. The game is decent and reasonably fun, but not anything particularly outstanding.
Star Wars Battlefront II

Star Wars Battlefront II originally came out for the XBox system. It plays just fine on the XBox 360, and still provides great, engaging gameplay.
The Chronicles of Riddick : Assault on Dark Athena

Essentially a remake of the earlier "Butcher Bay" Riddick game, "Dark Athena" includes not only the original Butcher Bay campaign, but also a new campaign.
The Chronicles of Riddick : Escape From Butcher Bay

The Chronicles of Riddick : Escape From Butcher Bay lets fans of Pitch Black and The Chronicles Of Riddick expand the storyline. This takes place before those two movies - and you're fighting your way out of prison.
TimeSplitters - Future Perfect

I love the TimeSplitters series. You get to go through all sorts of periods of time - from modern space times to ancient times - blasting away at the bad guys.
TimeSplitters 2

TimeSplitters 2 lets you shoot your way through various periods in our history, tracking down crystals to save humanity.
Tom Clancy's Ghost Recon 2

Tom Clancy's Ghost Recon 2 involves you and a small squad of soldiers going out and achieving objectives. The problem is that your squad is usually not very smart.
Turok

Turok is sort of a space-marines-meets-Jurassic-Park story. In a futuristic world with high end weapons and armor, you're pitted against the raw muscle and razor-sharp teeth of meat-eating dinosaurs.
Unreal Championship

Unreal Championship for the XBox takes the great gameplay of the PC version and adds in better graphics plus XBox Live lagless gameplay!
Unreal II - The Awakening

Unreal II - The Awakening is a Halo-like space marine adventure that boasts great graphics, good sounds, an interesting storyline and XBox Live for as much multiplayer gameplay as you can stand!
Wolfenstein - XBOX 360

Essentially a reboot of a reboot, 2009's Wolfenstein for the XBOX 360 is a largely failed attempt to breathe a third life into the Wolfenstein franchise.
X-Men The Official Game

I really enjoy the X-Men series, and was looking forward to learning more back-story to the latest X3 movie. It was disappointing that this game seems to have been rushed.
Editor's Picks Articles
Top Ten Articles
Previous Features
Site Map
Follow @lisavideogames
Tweet
Content copyright © 2018 by . All rights reserved.
This content was written by . If you wish to use this content in any manner, you need written permission.
Contact Lisa Shea for details.