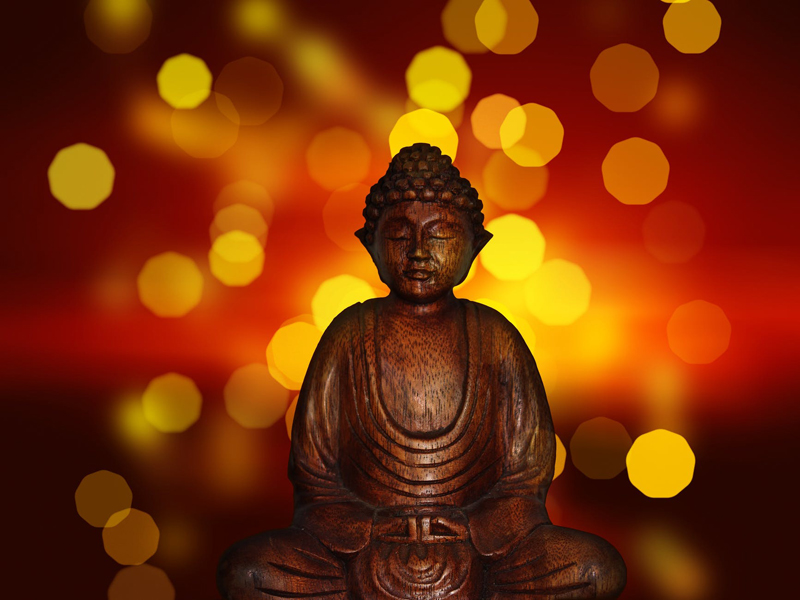 Book and product reviews. Note that books specifically for parents or children are listed in the For Parents or For Kids categories.
A Buddhist Response to the Climate Emergency

Buddhism emphasizes interdependence and compassion. Read my review of a book that frames global warming and environmental issues in the context of Buddhist teachings, including essays by the Dalai Lama, Thich Nhat Hanh, Bhikkhi Bodhi, Robert Aitken Roshi, Joseph Goldstein, and more.
A Lamp in the Darkness - Book/CD by Jack Kornfield

A Lamp in the Darkness: Illuminating the Path Through Difficult Times, by celebrated American Buddhist author and teacher Jack Kornfield is a beautiful and warm book/CD combo offering meditations for moving through the most difficult phases of our lives, including illness, loss, betrayal and more.
Awakening the Sacred Body - Book/DVD Review

This excellent book and DVD combo is one of the few detailing Bon Tibetan energy practices - breath and chakra (energy center) meditations - in an accessible and down to earth way that anyone can benefit from.
Blue Jean Buddha - Voices of Young Buddhists

Blue Jean Buddha is a wonderful and diverse compilation of essays from young Buddhists on what Buddhism means to them in 21st century America.
Book Review - A Unified Theory of Happiness

In ´A Unified Theory of Happiness: An East-Meets-West Approach to Fully Loving Your Life´, clinical psychologist Andrea Polard offers a comprehensive but practical approach to utilizing both the best Western psychology and Eastern spirituality have to offer us in our own pursuit of happiness.
Book Review - Happiness is an Inside Job

This latest book by Sylvia Boorstein, a founding teacher for the Spirit Rock Meditation Center, shows anyone how they can incorporate Buddhist metta (lovingkindness) practice into their daily lives.
Book Review - Sex, Sin and Zen by Brad Warner

In his latest book, outspoken Soto Zen Priest Brad Warner explores Buddhism's attitudes towards gender and sexuality, in an explicit and humorous way.
Book Review - The Mind´s Own Physician

The Mind´s Own Physician: A Scientific Dialogue with the Dalai Lama on the Healing Power of Meditation provides a fascinating overview of the current scientific findings on the benefits of meditation and mindfulness practice, including how they impact the brain and facilitate healing.
Book Review - Women of Wisdom

Lama Tsultrim Allione is one of the leading women Buddhist teachers in the West today, and this book includes both her own compelling personal story, as well as the sacred biographies of six historical Tibetan Buddhist yoginis.
Buddha at Bedtime - Childrens Book Review

This book offers a lovely collection of bedtime stories based on Buddhist Jataka tales, for children ages 4-10. Focused on teaching universal values such as kindness, sharing, forgiveness, and more, this book is great for both Buddhist and non-Buddhist parents and children.
Buddha Standard Time - Book Review

The latest book from Lama Surya Das, Buddha Standard Time: Awakening to the Infinite Possibilities of Now, is for anyone that finds themselves saying "I just don't have enough time."
Buddha's Daughters - Book Review

Buddha's Daughters: Teachings from Women Who are Shaping Buddhism in the West is a wonderful collection of essays on all facets of Buddhist teachings and practice, and from all different branches, each of which is written by a woman teacher in the West, and addressing modern life.
Buddhism Book Shop

View some of my favorite Buddhist-based books, including those for children and teens. Many of these are suitable for both Buddhists and non-Buddhists, focusing on how developing mindfulness and compassion can help us with the challenges we face in our everyday lives.
Buddhism for Mothers of Young Children - Review

This book offers great insight into mindful parenting for anyone, and shows how Buddhist philosophies and practices can be applied to our daily lives.
Buddhist Movies

Movies are a great way to learn about Buddhism, and there are many available. Here's a list of Buddhist feature films and documentaries, all of which are readily available for rental or purchase.
Confession of a Buddhist Atheist - Review

In Confession of a Buddhist Atheist, author Stephen Batchelor recounts his experiences as a Tibetan and then Korean Zen monk, his research into the Buddha's life, and how he has come to be a 'secular Buddhist', with an agnostic position towards the doctrine of rebirth.
Dakini Power - 12 Amazing Women

The book Dakini Power profiles twelve fascinating, inspiring women teachers within Tibetan Buddhism, including bestselling author Pema Chodron, the most senior Western-born Tibetan Buddhist nun Tenzin Palmo, the first Tibetan women to immigrate to the U.S. Dagmola Kusho Sakya, and more!
Feminine Faces of Compassion Meditation CD

The Feminine Faces of Compassion is a beautiful guided meditation CD by physician and mindfulness teacher Kaveri Patel. It invites us deeper into ourselves in a gentle, soulful manner that anyone will connect with.
Four On-Demand Movies About Tibetan Buddhism

An increasing number of documentary films about Buddhism or Buddhist teachers are available through on-demand services such as Netflix, Itunes, and Amazon Instant Video. The following four films are all focused on Tibetan Buddhism and are available through one or more on-demand services.
Into the Heart of Life - Book Review

Into the Heart of Life is a beautiful book of teachings by Jetsunma Tenzin Palmo, one of the first Western women to be ordained as a Tibetan Buddhist nun. She first came to prominence as the subject of Cave in the Snow, a book about her 12 years in solitary retreat.
Intro to Buddhism and Buddhist Meditation Ebook

Whether your interest in Buddhism is personal or academic, this FREE ebook is the perfect way to begin. It includes the most popular BellaOnline Buddhism articles, as well as 'Personal Exploration' exercises you can use to explore practices, including different meditation forms, yourself.
Jataka Tales: Ethical Folk Tales for Children

The Jataka Tales are a set of folk stories that originated in India, and are often used in Buddhist cultures to relay ethical teachings. This article reviews a set available from Dharma Publishing, targeted to 3-8 year olds.
Jesus and Buddha – Practicing Across Traditions

Are you a Christian interested in Buddhism? A Buddhist interested in Christianity? An interfaith spiritual seeker? The documentary Jesus and Buddha: Practicing Across Traditions may offer you new insights into the connection points between these two spiritual traditions.
Mandala of the Enlightened Feminine CD Set

This 5-CD audio course from Lama Tsultrim Allione introduces a set of practices for transforming our unenlightened aspects into enlightened wisdom. An excellent introduction to Tantra and the dakini principle.
Movies with Buddhist Themes

Many wonderful Buddhist movies have been made in recent years, but what about movies that don't explicitly feature Buddhism, but might be said to explore Buddhist themes? Here's a list of some of my favorites - films exploring the nature of reality, consciousness, awakening, rebirth, and karma.
Paradise in Plain Sight

Paradise in Plain Sight: Lessons from a Zen Garden by Zen Priest Karen Maezen Miller, is both memoir and Zen guide. Maezen Miller shares experiences repairing and tending a historical Japanese garden in her own backyard, guiding the reader towards direct insight, in her beautiful and honest style.
Psychoanalysis and Buddhism - Mixing Minds Review

The book Mixing Minds: The Power of Relationship in Psychoanalysis and Buddhism is an in-depth exploration of both traditions, and especially of the relationship between analyst and analysand, and Buddhist teacher and student.
Review - PBS Documentary Film 'The Buddha'

PBS recently aired the original documentary 'The Buddha', by Director David Grubin, featuring narration by Richard Gere, and commentary by the Dalai Lama and many Buddhist academics, teachers, and writers. It is now available for DVD rental or purchase, so be sure to check out this review.
Review of A Guide to Zen

A Guide to Zen: Lessons from a Modern Master by Katsuki Sekida is a contemporary classic that lays out the foundation for zazen, Zen sitting meditation, as well as commentary on the artistic masterpiece and spiritual parable 'In Search of the Missing Ox.'
Review of Documentary Recalling a Buddha

The Sixteenth Karmapa, from the Kagyu school of Tibetan Buddhism, had a profound effect on the spread of Buddhist teachings in the West. Learn more about this fascinating teacher, including details of the 'Black Crown Ceremony', in my review of this documentary about his life.
Review of Hand Wash Cold by author of Momma Zen

Hand Wash Cold: Care Instructions for an Ordinary Life, by Karen Maezen Miller, Zen priest and author of the popular Momma Zen, is part memoir and part manual for living the life we have now, in the now.
Review of Pocket Peace

Subtitled 'Effective Practices for Enlightened Living', this lovely book offers accessible and practical guidance for practicing the ten Buddhist 'paramitas' or perfections, in everyday life. The author's background is interfaith, and no prior Buddhist knowledge is required.
Taking the Leap, by Pema Chodron

Buddhist nun Pema Chodron's latest book offers insight into how we can work with the triggers of our daily lives, and transmute them into opportunities for spiritual growth and awakening. Buddhists and non-Buddhists will benefit from this gem of a book.
Tantra of Sound Harmonizer CD

Jonathan and Andi Goldman, experts in sound healing, have incorporated Tibetan Overtone Chanting, sacred sounds, and electronic frequencies into a relaxing and powerful CD for balancing and aligning each of the chakras meditatively.
That Bird Has My Wings - Book Review

This memoir by Jarvis Jay Masters, a death row inmate who now practices Tibetan Buddhism, is a searing account of his abusive childhood in foster care homes and institutions, followed by descriptions of his current attempts to practice compassion and meditation within the prison system.
The 12-Step Buddhist - Book Review

Drug and alcohol addiction is a huge source of suffering for many, and Buddhist teachings address the causes of suffering head-on. The 12-Step Buddhist outlines a way to integrate Buddhist teachings with traditional 12-Step recovery programs, applying Buddhist teachings to addictions of all types.
The Novice, by Thich Nhat Hanh

The Novice is the first widely published fiction offering by revered Vietnamese Buddhist monk Thich Nhat Hanh. In this profound novella, he retells a Vietnamese folktale about a young woman who disguises herself as a male monk in order to study the dharma, and bears great hardship with equanimity.
The Tibetan Art of Parenting - Review

The Tibetan Art of Parenting covers the cultural and spiritual beliefs that guide Tibetan parenting practices, from before conception through to early childhood. It covers Tibetans beliefs regarding karma, rebirth and subtle energies, as well as many pregnancy and childcare medical practices.
The Way of the Bodhisattva by Shantideva

The Way of the Bodhisattva, also called the Bodhicaryavatara or Bodhisattvacharyavatara, is an eighth century teaching particularly honored in Tibetan Buddhism. It teaches the way to cultivate and maintain both relative and ultimate bodhicitta, or 'awakening mind.'.
Thich Nhat Hanh's Peaceful Action, Open Heart

The Venerable Zen master, bestselling author, and peace activist Thich Nhat Hanh has recently re-released his lovely commentary on the Lotus sutra, one of the defining teachings of Mahayana Buddhism, which states anyone can become a Buddha.
Yantra Yoga - History and Book Review

Yantra Yoga is one of the few Buddhist-based yogas taught in the West today. Learn more about this ancient practice, the definitive book recently published about it, and the Tibetan Buddhist school of which it is a part.
Zen Wrapped in Karma Dipped in Chocolate - Review

This latest release from punk rocker/Zen master/Buddhist blogger Brad Warner cuts through any delusions you may have about Buddhist teachers, while providing an entertaining introduction to Zen Buddhism.
Editor's Picks Articles
Top Ten Articles
Previous Features
Site Map
Follow @mommymystic
Tweet
Content copyright © 2018 by . All rights reserved.
This content was written by . If you wish to use this content in any manner, you need written permission.
Contact Lisa Erickson for details.