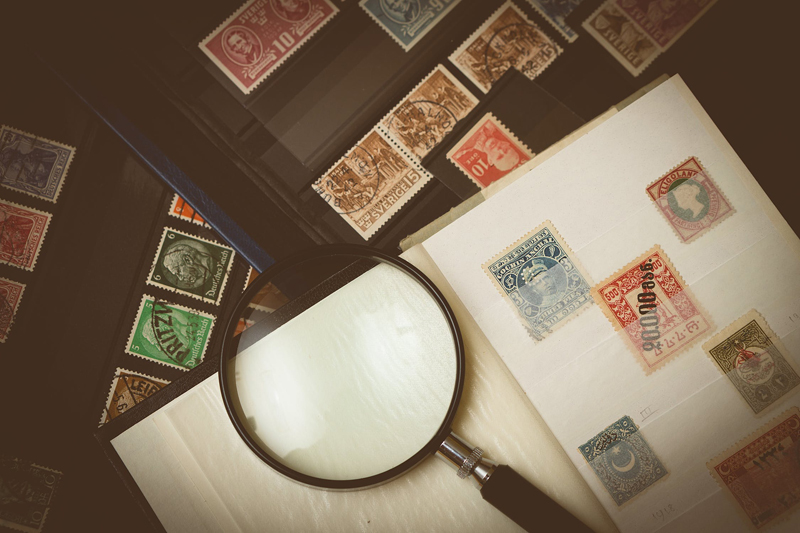 Here are the top ten articles for the Stamps Site! These rankings are live and get reset at the beginning of each month, so check back often to see what your fellow visitors are most interested in!
1.
How To Do It
Now that you have acquired some stamps and have them organized, it is now time to prepare them for resale. Remember to always handle your stamps with stamp tongs! This point can never be emphasized enough. Next we will cover some steps on how to sell your new stamps for a profit.
2.
A Closer Look At Magnifiers
You may already be familiar with the types of magnifying glasses that one normally associates with Sherlock Holmes. This would be a round convex glass or plastic lens attached to some type of handle.
3.
Funny Thing About Albums
First, they hold memories – preserve remembrances of your son's 10th birthday party somewhere in a busy downtown restaurant in Rio de Janeiro, the volleyball tournament on the beach that hot summer day, the forbidden snap shot of a famous painting in the museum that you got reprimanded for, security
4.
Thompson Submachine Gun And 1934 Tax Stamps
In 1934 Congress enacted the National Firearms Act. This was in response to urgent requests of federal police and other investigative agencies. The law was intended to limit the possession and transfer of highly dangerous and destructive weapons.
5.
How to Get Started With Your Stamp Collection
Collecting stamp is a very famous hobby. It is a very easy activity that provides fun to many.
6.
It All Hinges On The Gum
The adhesive substance on the back of stamps is called bum. The term derives from the words gum arabic which is a derivative of the acacia tree found in Africa. Before the introduction of self-adhesive stamps, additional forms of gum came into use in stamp production.
7.
Postal Stamp Collecting
Even before many philatelists thought up the hobby of stamp collecting, it is rather obvious that the act of exchanging letters through a centralized system that would recognize stamps as payment to cover carriage costs would have to be put in place. The American Philatelic Society (APS), which is t
8.
Advanced Stamp Collecting Terms
Stamp collecting terminology does not end with the basics. As you become more sophisticated in your collecting endeavors, you may be motivated to begin visiting stamp dealers and some stamp shows.
9.
Stamp Collecting in Channel Island
People have different hobby. They can dedicate their free time to anything that makes them interested and happy. As such, the choice of hobby of any person will also tell a lot about his or her personality.
10.
Stamp Collecting Albums
Since the dawn of postage stamps, stamp collecting had been one of the most popular hobbies since then. With over 20 million of stamp collectors in the United States alone, stamp collecting is definitely a solid form of leisure pursuit that nobody can easily eliminate in the American history.
Be sure to visit the
Stamps Archives
for all the articles!
Editor's Picks Articles
Top Ten Articles
Previous Features
Site Map