Ten Ways To Get Rid Of A Stamp Collection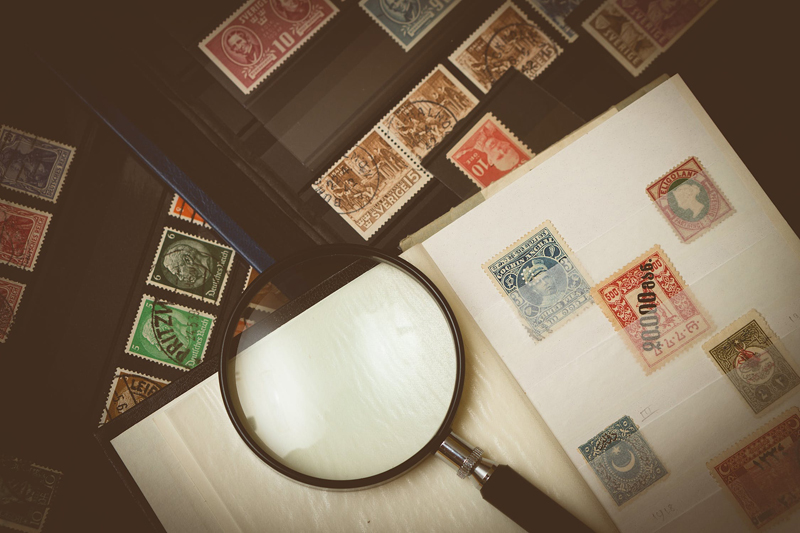 Disposing of a stamp collection isn't in the nature of most stamp collectors. From an emotional viewpoint stamp collectors do not really trade or sell stamps. They are only giving their stamps a good home. Nevertheless, situations occur when the unthinkable must be done. You may need to get rid of your stamp collection!

The reasons for having to unload a stamp collection are too numerous to discuss in this short article. Some of the reasons for unloading a stamp collection are to get rid of stamps you don't want so that you can collect stamps that you do want. What we will cover are ten ways to dispose of a stamp collection should you decide to part with your collection:

Trading With Another Collector

One of the simplest and easiest ways to dispose of a stamp collection is to trade with a fellow collector. Perhaps you traded marbles or sports cards when you were younger. The concept is much the same as when you were a child. Trading directly between collectors can be based upon the stamp's catalog values. This will work fine as long as none of the stamps are rare or have some significant value.

Another way to trade stamps is to forsake value all together and simply trade stamps for stamps. This type of trading usually takes place at local stamp clubs or meetings. You can have a lot of fun trading this way.

Trading With A Stamp Dealer

Now this might seem like a strange way to get rid of some stamps. After all a stamp dealer is in business to buy and sell stamps for a profit. So why would a stamp dealer want to trade stamps with a collector? If the collector is a good customer, then good customer relations would dictate to accommodating the collector as long as the request to trade isn't unreasonable.

Many times the stamp that the collector wants to trade may be of interest to the stamp dealer as a salable item. Normally trades between stamp dealers and collectors are stamp-for-stamp or for a small group as opposed to a large group of stamps. Of course there is an unstated value of the stamps, but both parties can negotiate the trade so that it is agreeable to both the collector and the dealer.

Join A Stamp Trading Club

Stamp trading clubs or swap clubs is another popular way to get rid of a stamp collection. In fact a new collector could accumulate a sizable collection of stamps by participating in one of these clubs. You can find one of these trading clubs listed in a stamp collecting periodical or through an Internet search.

Stamp trading clubs can come and go with an alarming frequency do to the fact that the operator of the club could get bored or simply shut it down for various reasons. You should hold off joining one of these clubs until you are ready to use their services.

Most of these clubs are small one-person operations. You will find that each one has its own way of conducting business. Start slowly with any of these clubs and see how you fit in. If you like what you find, increase your participation. If not check out a different trading club. Always check out their terms of service or rules for trading.

Sell Your Stamps To Another Collector

You can sell your stamps to a fellow stamp collector. To do this successfully, you both need to agree on a price. This can be done in the same manner as a stamp dealer does to set a price for the stamps he is selling.

Simply take the market value into consideration and adjust the market value according to each stamp's condition and grade. Try to settle on a reasonable value or price. You might have to fudge here as some stamps aren't listed in a stamp catalog and agree on a price that is acceptable to both of you.

Sell Your Stamps To A Dealer

This is the traditional method that most collectors have in mind when they decide to get rid of their collection. Here you need to get an idea of what your stamps are worth before you approach a dealer. Don't be surprised that the dealer offers you less than you think your stamps are worth. Don't try to cheat or beat the dealer, you will always lose. The dealer is usually more knowledgeable than you are.

A stamp dealer is in business to make money buying and selling stamps. He has to buy them at a wholesale value in order to mark them up for a retail value. On common stamps, this usually doesn't leave much of a profit margin for the dealer.

Look For The Best Offer

If you read any kind of classified ads you may come across a set price or OBO aka "or best offer" listed for the advertised item. You can place your own classified ad to sell your stamps. You can find many different places to place a classified ad.

Commercial stamp-collecting periodicals are one such option. Of course their advertising rates are not cheap, so your stamps will have to be worth enough to make the expense of the ad pay for itself.

Your local newspaper or "Thrifty Nickel" type classified ad pages can also offer a local option to sell your stamps. The ad price is likely to be cheaper. Check out Craigslist to see if they have an online presence in your area. You can post ads for free on their site.

Traditional Stamp Auctions

By traditional we mean that those types of companies that run their own auctions that you can send your stamps to so that they can sell them for you. In the past these auction house sold stamps through printed catalogues sent to their own customer lists. Now more of these auction houses are using the Internet to sell stamps to more customers.

Each auction house has its own rules called Terms of Sale or Conditions of Sale. You should find these rules somewhere on their website or listed in one of their auction catalogs. You will need to read and understand these rules before you contact them about selling your stamps at auction.

Sell your Stamps At An Online Auction

Of course eBay is the premier online auction site but there are other smaller online auction sites that you can sell your stamps on. Some even specialize in selling stamps rather than being a catch-all type of auction site. Most of these sites have some kind of fee structure in place. You will need to check these out on the specific auction website.

Look around on each auction site to see if any lots of stamps similar to yours are being offered for sale. Check to see if they are getting any bids and if any sold in the past and for how much. Since the cost to sell your stamps is rather low, you should be able to afford to experiment with some of these sites. See which online auction site works best for you, it might not always be eBay.

Donate Your Stamps To A Charity

Many charitable organizations will accept stamp collections as donations. They might use these collections as a therapy or recreation for the people that they serve. Other charities may sell the stamps for whatever they can get for them. If the charity has the proper tax-exempt status your donation could be tax deductible on your tax return if you itemize.

The charity usually cannot give you an appraisal of what your collection is worth. A reputable stamp dealer can give you an appraisal that you can use to set a value for your stamps. Finding a charity is pretty easy. You can look in a stamp-collecting periodical or use the Internet to search for one. And don't forget to look in your local Yellow Pages.

Help Out A Stamp Collecting Newcomer

If your collection consists of common cheap stamps, your best alternative is to donate the collection to a beginning stamp collector. This could be your own children or grandkids. Perhaps there is a new collector at your local stamp club. Your old collection could be just what this person is looking for.

Disposing of your unwanted stamps in this manner will give you the satisfaction that your old stamps have found a new home. Plus it is a great way to get a child involved in collecting stamps at no cost to either one of you.



Related Articles
Editor's Picks Articles
Top Ten Articles
Previous Features
Site Map





Content copyright © 2023 by Gary Eggleston. All rights reserved.
This content was written by Gary Eggleston. If you wish to use this content in any manner, you need written permission. Contact Gary Eggleston for details.