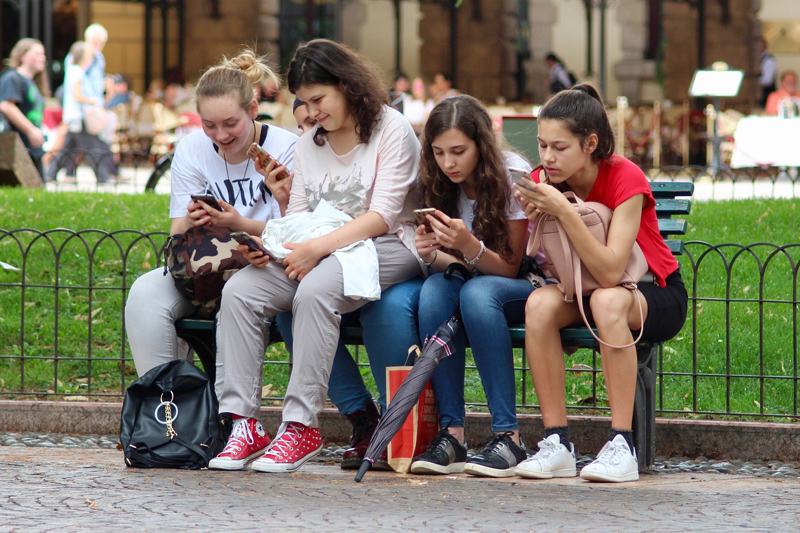 SongPop is an intriguing game. The game plays short snippets of actual music, sort of like an updated version of Name That Tune. You have to be the fastest to guess what song it is from a list.

The game can be played on a Droid phone, but is primarily tied to your Facebook account. You choose friends to play against. You are given a set of songs, and they are given a set of songs. You're aiming to see who can guess each song the most quickly. There are also random internet users to play against.

You play in categories, for example "80s Songs". Then you're given your brief song piece and you have to guess. Is that Ice Ice Baby by Vanilla Ice? Is it Girls Just Wanna Have Fun by Cyndi Lauper? The better you know the music in the category, the more quickly you can make your guesses.

When you're done, the game provides links to buy the songs if you wish :).

Sometimes the game shows you artists, and sometimes song names. So you have to be good with both. As you might guess, the area you play in matters. I can do well in classic rock, but might do less well in rap music. The more you play, the more categories you unlock.

The great part is a "game" is over in five songs. You play five, you move on. You can then put the game away for later, if your turn in line has come. Or you can play again. The more you play, the better you get. And it's great for your brain, too, to cue it into pattern recognition.

It's fun to play against friends, of course, to see who knows a category of music better and to have fun. It's also just as interesting to play against strangers, to see how you stand up to that wide world out there.

One down side. The game is prone to start peppering your Facebook page with tons of entries. So it's a good idea to log into Facebook after you start playing and to tweak its settings. That way your Facebook feed isn't filled with song after song that you are guessing at. You think the game would know better than to do that and annoy its players.

Still, all in all, a fun game to enjoy!

Related Articles
Editor's Picks Articles
Top Ten Articles
Previous Features
Site Map



Follow @lisavideogames
Tweet





Content copyright © 2022 by Lisa Shea. All rights reserved.
This content was written by Lisa Shea. If you wish to use this content in any manner, you need written permission. Contact Lisa Shea for details.