Organizing and Decluttering a Whole House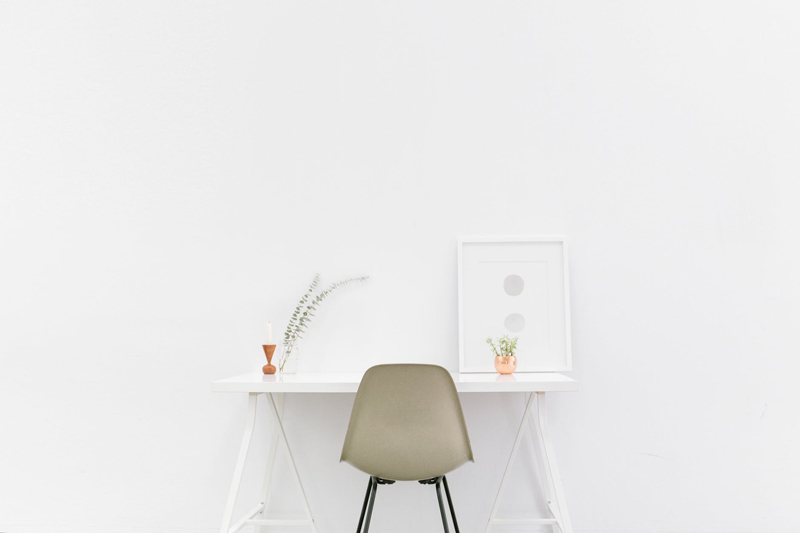 Most people have too much stuff in their homes. If you are overwhelmed by your stuff and need to get rid of some of it, you may be wondering, "Where do I start?" Starting is the hardest part, by the time you have decluttered a few things, hopefully you with catch the bug and want to get rid of more. Be warned! Decluttering is addictive.
Get three boxes
Get three boxes, label them, "Give away, put away, and throw away." As you go through the house fill these boxes. Stack the give away boxes in your car or garage ready for the next thrift store pick up. The throw away boxes get emptied straight into the trash. Then regularly take the put away boxes and put things where they belong.
Start with the Floor
If you can't walk anywhere in the house because there's clutter on the floor, then that's where to start. Sometimes the clutter builds up so much that we leave for ourselves "rabbit trails" that are clear of stuff. Start by widening the rabbit trails into one of your three boxes.
After the floors, work on the kitchen
Are you not cooking in your kitchen because it is too messy for cooking? Your kitchen is a work area and as such should be kept free from clutter. Keep the non-kitchen stuff to a minimum in your workspace.
Alternate the areas where you work
Work on two areas at the same time, because working on just one area can become draining. You get tired working in the same space all the time. So, when you do, move to another area of the house and when you move back to the first cluttered space you will be more charged to declutter. I suggest working on the family room and the bedroom at the same time.
Don't start by buying plastic boxes
The purchase of your plastic boxes should be at the end of the decluttering journey and not at the start. Look at what you have left and then make your plastic box purchase.
Get rid of your stuff, organize it, then buy plastic storage boxes. People think the purchase of plastic storage boxes will help them get rid of the clutter, but all it does is add to the clutter. Reduce to the minimum before you think about adding extra storage space.
Don't expect you will finish the job quickly
Ask yourself how long it took to get all this stuff in your home. Don't expect that you will get rid of it in an hour, a day or even a week. Decluttering is a marathon, not a sprint.
Get a friend to help
If you can chat with a friend while you declutter, the time will seem to go faster and you will feel like you are accomplishing more. Also, your friend might see your treasured possessions as what they really are – worthless, and so encourage you to get rid of more.
But be careful choosing your friend, don't get a hoarder to help, but someone who is good at getting rid of stuff.
Maybe both tidy your house one week and both tidy hers the next.
Invite people into your home
There's nothing like inviting someone to your house to encourage you to crisis clean. In August or September invite people for Thanksgiving and give yourself two months to get the house organized. Have a goal to have your house presentable for a certain date.
Declutter Daily
Find things in your house every day that you can get rid of. If you can get rid of 10-20 things every day, you will soon start noticing the difference.
Get rid of trash
Why do we keep things that obviously should be thrown out? If it's trash, let it leave the house, and quickly.
What is the definition of clutter?
If you don't love it or need it, then it's clutter and it has to go. If you haven't used it for over a year then maybe you shouldn't be keeping it. You will feel better and freer with less stuff, so start decluttering today.
Organize Your Whole House
Acrylic Drawer Tower Organizer (Clear) (17 5/8"H x 5 3/8"W x 4 7/8"D)
You Should Also Read:
Living Simply - Improve Your Life with Less Clutter

Related Articles
Editor's Picks Articles
Top Ten Articles
Previous Features
Site Map





Content copyright © 2023 by Tina Razzell. All rights reserved.
This content was written by Tina Razzell. If you wish to use this content in any manner, you need written permission. Contact Tina Razzell for details.