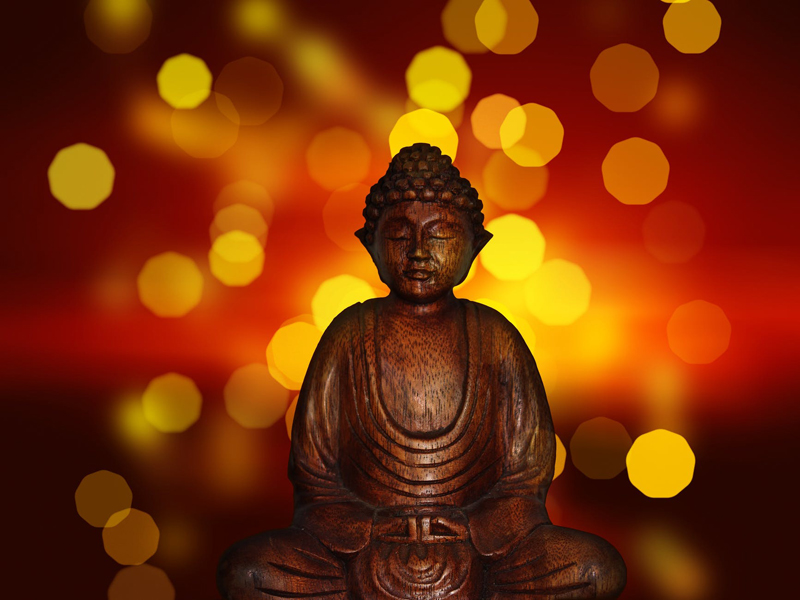 Buddhism is more contemplative than ritualistic, and historically it mixed with many different cultural traditions as it spread around the world. Hence there are no Buddhists holidays that are universally recognized by all
branches of Buddhism
, within every country, on the same days each year. Instead, many celebrations are specific to a particular school of Buddhism, or to one country.
In addition, many are based on Asian calendars and/or lunar dates, and so they do not occur on the same day every year. While in one country or Buddhist branch a particular holiday may be celebrated with elaborate festivals and rituals, in another it may be considered contemplative in nature, with special retreats or meditation sessions held to honor and study the Buddha's teachings.
Below is a brief description of some of the more common Buddhist holidays, as well as their 2015 dates in the various Buddhist traditions.
Nirvana Day or Paranirvana
: Mostly celebrated in Mahayana Buddhism, this day honors the Buddha's passing into the 'final nirvana' at death. Although observances vary, it is mostly a day to contemplate the Buddha's teachings. In 2015, it will be celebrated on
February 8th
or
February 15th
, depending on the lineage.
Losar (Tibetan New Year)
: Although not strictly speaking a Buddhist holiday, the Tibetan New Year is tied in with Buddhist rituals within Tibetan monasteries. In the last few days of the old year, special clearing and cleansing rituals are conducted, followed by recitations of Buddhist teachings to call in the New Year. Some years Losar falls on the same day as Chinese New Year, although because of slight differences in calculation, some years they fall a full lunar month apart. In 2015, they do correspond, with both falling on
February 19th.
Within Tibetan tradition, it is the year of the female wood goat.
Sangha Day or Magha Puja
: This is mostly celebrated in Theravada Buddhism, and is a day for laypeople to honor their local monastic communities. Many lay Buddhists visit monasteries bringing offerings, and sometimes there are corresponding festivals or celebrations. In 2015 this will be celebrated on
March 4th or 5th
in most lineages around the world.
Buddha's Birthday
: The Buddha's birth is celebrated at various dates in April, May, or June around the world. In Japan it is celebrated on
April 8th
every year, and in 2015 it will be celebrated on
May 25th
in Korea and Taiwan. In other Theraveda traditions it will be celebrated on
June 1st.
It is typically a very big celebration, with festivals and public celebrations.
Within Tibetan Buddhism,
Saga Dawa
corresponds to Vesak, celebrating the Buddha's birth, enlightenment and death (paranirvana.) it is considered the holiest phase of the year and many people time spiritual pilgrimages for this period. In 2015, the celebrations for this begin on
May 31st
and extends for 2-4 weeks.
Dharma Day or Asalha Puja
: A celebration of the Buddha's first sermon, in which he taught the
Four Noble Truths
. In 2015, many will celebrate this on
July 30th
.
Rohatsu or Bodhi Day
- In Japan, the Buddha's enlightenment is celebrated on
December 8th
. Often intense meditation retreats are conducted at this time.
There are many other Buddhist holidays celebrated around the world, but these are some of the main ones. Happy 2015!

Related Articles
Editor's Picks Articles
Top Ten Articles
Previous Features
Site Map



Follow @mommymystic
Tweet



Content copyright © 2023 by Lisa Erickson. All rights reserved.
This content was written by Lisa Erickson. If you wish to use this content in any manner, you need written permission. Contact Lisa Erickson for details.