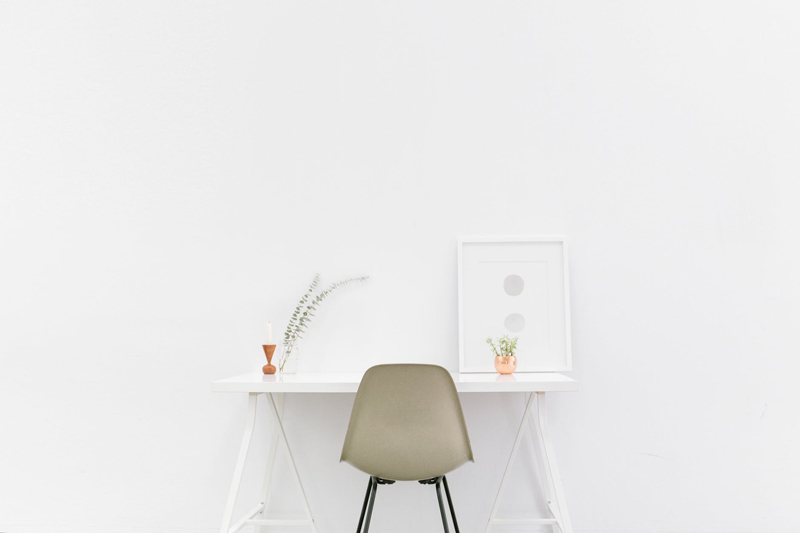 I homeschool my children, so my normal life is very busy. I have spent the whole school year convincing myself that as soon as we are finished for the summer I will do all those little jobs that I don't get around to doing when we are concentrating on schoolwork.
So, just before summer started I constructed a list of things I wanted to achieve during the summer. It included emptying out a few closets, cleaning windows, getting rid of children's clothes and more. Then I planned the days on which these jobs would be achieved. I printed out my schedule and stuck it on the fridge for all to see.
The first job, emptying out a large walk-in food storage cupboard, went well. The cupboard contained much more than food. It hadn't been emptied in the 10 years we'd lived in this house and had been used as a general dump cupboard in that time. It took 2 children and myself over an hour just to remove everything from the cupboard onto the dining room table. Then we threw away, put away and gave away most things, cleaned the cupboard and put very few items back. I planned 3 days for this job and we did the first 80% the first day. But then things got difficult. We had sorted out the easy items and the longer the job lasted, the more difficult it became. While it was easy to import labor, the hard part was deciding what to do with stuff and the harder it became, the more I procrastinated.
Finally, the cupboard was done. Instead of serving dishes piled on top of each other in a way we couldn't get them, they were on the shelves only one high where they could easily be removed. I was so inspired I invited a friend over to come and admire our success.
But then the second week of summer happened. The job I had planned was to empty the floor of my closet, vacuum it and put back only what I wanted to keep, another job that was long overdue. That was when I realized how much I really didn't want to do this chore. For months I'd been telling myself when I had the time I would clean out my closet, yet now I had the time the job wasn't getting started. The reason, I realized, was motivation, I just didn't want to do it. I'd allocated 5 days to cleaning the floor and getting rid of clothes, but as each day of my allocated days came, I made the decision to "start tomorrow". Finally on the last allocated day I pulled two bags of clothes, one to sell on eBay and the other to donate. The desire to have the job done is in me, but not the desire to go through the process of doing the job.
So, how do I motivate myself to do a chore that I really don't want to do?
To start with I did the right things,
I listed the chores, broke them down into smaller chores and scheduled a time that I could action my plan. Notice I was only clearing the floor of the closet and some clothes, not decluttering the whole closet.
Doing a chore with others makes it so much easier.
With the kitchen cupboard I enlisted the help of my children. I convinced myself that if my children would pile everything on the dining room table, I could sort it, as I didn't want to empty that cupboard by myself.
Motivate yourself by looking at your triumphs of the past.
My cupboard looks wonderful, I know I have it in me to tidy my closet, I'm reminding myself of that fact.
Visualize what you want.
I'm picturing my closet floor free from clutter. The more often I picture it, the more likely I am to get started on the task.
Reward yourself
Offer yourself bribery when a job is complete. Even if you don't want to do the chore, you may do it for the reward.
Just do something.
By the third day of stuff piled on the dining room table I really didn't want to finish the task. I decided I would walk past the table and deal with one item. Dealing with that item encouraged me to deal with something else.
Do it now.
Just start. Don't put it off until tomorrow. You will be glad you did.
100 Ways To Motivate Yourself: Change Your Life Forever
1001 Ways to Motivate Yourself and Others
You Should Also Read:
Living Simply - Improve Your Life with Less Clutter

Related Articles
Editor's Picks Articles
Top Ten Articles
Previous Features
Site Map





Content copyright © 2023 by Tina Razzell. All rights reserved.
This content was written by Tina Razzell. If you wish to use this content in any manner, you need written permission. Contact Tina Razzell for details.