That Bird Has My Wings - Book Review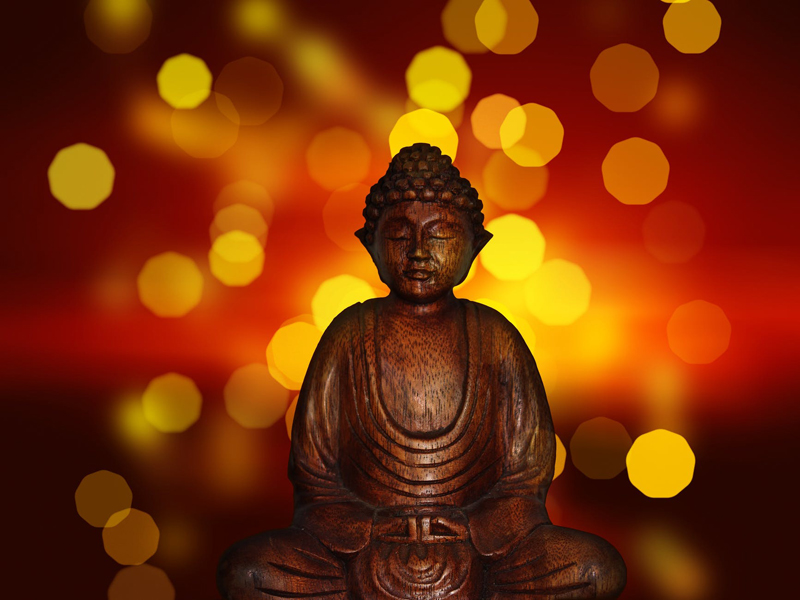 That Bird Has My Wings is a memoir by Jarvis Jay Masters, a death row inmate who discovered Tibetan Buddhism in prison, and credits it with helping him to turn his life there around. Mr. Masters has become well known amongst Western Tibetan Buddhists through this book and his other book, Finding Freedom: Writings from Death Row. International teacher and author Pema Chodron has contributed to his fame by referring to his writings and life stories in several of her own books and talks.

In That Bird Has My Wings Mr. Masters shares the heartbreaking and dramatic story of his childhood, first as one of four neglected children of heroin-addicted parents, and then as a foster child separated from his siblings and shuttled from home to home. Although his first foster care home was a loving one, he was forced to leave it when his foster mother became seriously ill. From there he experienced a series of abusive environments, and hardened into a young man determined to hurt before being hurt. He writes of how his second foster home, where he experienced frequent abuse, forged a code based on toughness and silence between he and his foster brothers and sisters:

"We had our own rules to bind us: never letting [our foster parents] have the satisfaction of seeing us cry, never telling on each other. And if it took telling lies to help one another, we would.

"It became a sport to see who had the biggest smile or the coolest walk after being hit or slapped around...In short, we rated our own toughness according to the violence we endured. The more we were abused, the more we learned to tolerate the pain, and eventually we lost the case of fear."

Eventually landing in a boys' home at age 10, he found the institutional setting more to his liking. He felt safe there in a way he never had before. From that point on, he began to orient around attaining status amongst his peers – a much more reliable presence in his life than any adult had ever been. Status in the institutions he was placed in was mostly based on alliances and fighting ability, so he sought both. By the time he was released from this system at 18, he had no skills or knowledge of how to live outside of an institutional setting. He gravitated to criminal groups, and eventually landed in jail. In jail, he was convicted of aiding in the murder of a prison guard – a ruling much disputed and currently under appeal.

While much of this book is devastating in its portrayal of abuse, violence, and self-destruction, it also portrays the other side of human existence – the gradual softening and growth of Jarvis, once he has encountered Tibetan Buddhism and begun to practice regularly. While he does not write much about his actual discovery of Buddhism, he does share stories of his struggles to practice and live compassionately in an environment based on violence and power. He realizes too that the small bits of compassion he was shown as a child, from his first foster home and various friends and coaches, laid the seeds for his eventual desire to practice spiritually. In his Afterword to the book, he expresses his gratitude for their support, which has enabled his shift:

"In light of my experiences – from living in an attic to living on death row – I feel blessed that my heart is not permanently damaged. I feel grateful for the people who were with me then, and to those who are with me now. I still have my sanity, my ability to learn, and a willingness to look back into my past and visit memories without holding judgments. In this way I can take what I've gone through and learn how to use it for the benefit of those, on death row and elsewhere, who despair of ever caring enough to love again."

That Bird Has My Wings is a powerful book, describing both the best and worst of human nature. What it ultimately shows us is how the seeds of both lie within us, and depending on our experiences and our choices, one or the other will take root within our beings. This is a book about a lot of bad choices, by Jarvis and most of the adults around him as he grew up, as well as an indictment of the foster care system in which he was placed. But it also portrays a man who is now attempting to take responsibility for his life, and where it has landed him, through his Buddhist practice. No matter how you end up viewing Jarvis, this book will make you think about society, inequality, personal responsibility, compassion, and spiritual practice, and in that sense it's well worth a read.




Related Articles
Editor's Picks Articles
Top Ten Articles
Previous Features
Site Map



Follow @mommymystic
Tweet



Content copyright © 2023 by Lisa Erickson. All rights reserved.
This content was written by Lisa Erickson. If you wish to use this content in any manner, you need written permission. Contact Lisa Erickson for details.