Four On-Demand Movies About Tibetan Buddhism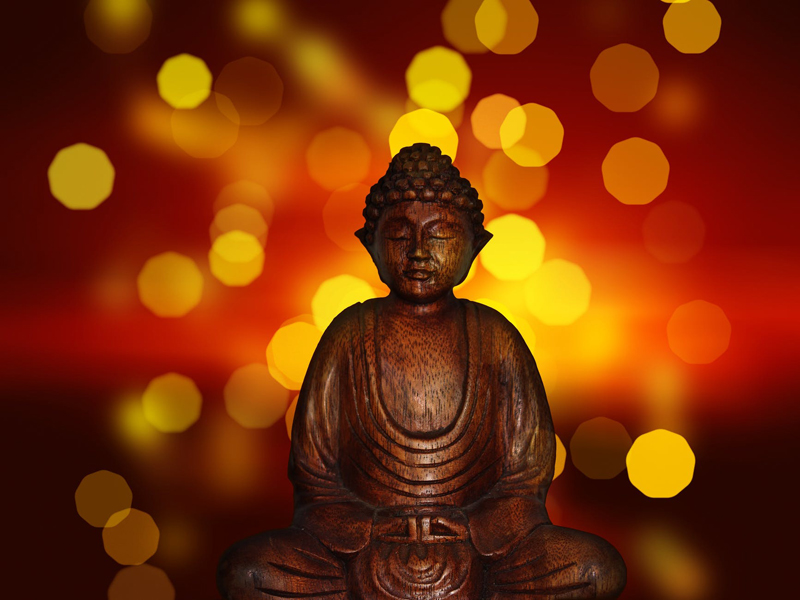 An increasing number of documentary films about Buddhism or Buddhist teachers are available through on-demand services such as Netflix, Itunes, and Amazon Instant Video. The following four films are all focused on Tibetan Buddhism or Tibetan Buddhist teachers, and all are available through one or more on-demand services.

When the Iron Bird Flies, directed by Victress Hitchcock is the most introductory of the four films, exploring Tibetan Buddhism's relevance to Westerners through interviews and scenes shot within both Tibetan communities in India and Western retreat centers. Footage and interviews with prominent Tibetan teachers, including the Dalai Lama, 17th Karmapa, Anam Thubten, and many more, are featured, along with interviews with Western teachers, scholars and researchers such as Reggie Ray, Tsultrim Allione, Alan Wallace, Sharon Salzberg, and Dr. Richard Davidson.

Interspersed with these interviews are the stories of four Western Buddhist practitioners, including the first woman to receive the equivalent of a PHD in Tibetan Buddhist studies, and a formerly homeless young man who overhauls his life through this study of Buddhist philosophy at a Tibetan college. One of the most powerful stories for me was that of a young woman who leaves her busy life in New York City to undertake a five month solo meditation retreat at Tara Mandala, a retreat center in Colorado founded by Lama Tsultrim Allione. She undergoes a profound change that we can see through the interviews with her both before and after her retreat.

Blessings: Tsoknyi Nangchen Nuns of Tibet, also directed by Victress Hitchcock, follows a group of Western woman on their trip to visit nunneries in the remote nomadic region of Nangchen in Eastern Tibet. Before embarking on this trip, some of the women are already serious Buddhist practitioners, and some are not, but each has her own reasons for undertaking what is essentially a pilgrimage. The women are physically and emotionally challenged by both the demands of the trip itself, and the ascetic lifestyle they must adopt upon their arrival. However, they are each deeply moved by the practice of the nuns they encounter, and by their amazing dedication to practicing the dharma in the most difficult of circumstances. Their story is narrated by Richard Gere, and interspersed with interviews with Tsoknyi Rinpoche III, Jetsunma Tenzin Palmo, Lama Tsultrim Allione, and more, all of whom share more about Tibetan Buddhist teachings, and the history of these nunneries.

Crazy Wisdom, directed by Johanna Demetrakas, is a documentary about one of the most influential Tibetan Buddhist masters to come to the West, Chogyam Trungpa Rinpoche, founder of Naropa University and the Shambhala organization. Called by some the 'bad boy of Buddhism' for his radical teaching methods and unconventional lifestyle, Trungpa played an indisputably profound role in the spread of Tibetan Buddhist teachings to the West in the 1970's and 80's. This documentary presents his entire life story through amazing archived footage interspersed with interviews with Sakyong Miphong (his son) and Pema Chodron (now both well-known teachers themselves), as well as many other students and contemporaries. The film doesn't shy away from the controversies surrounding Trungpa, but presents them within the context of the 'crazy wisdom' traditions of Tibet - the radical methods sometimes used by teachers to help breakdown students' conditioned mind. Although this film may be difficult for someone not already somewhat familiar with Tibetan Buddhism to follow, I think almost anyone will find the life story of Trungpa fascinating and intriguing.

Also focused on a Tibetan Buddhist teacher working in the West (and still alive) is My Reincarnation, a documentary by Jennifer Fox about Chogyal Namkhai Norbu and his western-born son Yeshi. The film follows the rise of Namkhai Norbu as a teacher in the West, after settling in Italy with his Italian wife. Their son Yeshi is recognized at a young age as the reincarnation of a high spiritual lama, but they choose not to send him to a Tibetan monastery in India, as is traditional, in order not to 'condition' him. Instead, Yeshi grows up balancing his life as an Italian youth with his father's Tibetan teachings, and as an adult chooses to pursue a secular life and career as an executive for IBM. However, his life path gradually leads him back to his Tibetan Buddhist practice, and to a more formal role. It's a moving story of his spiritual journey, and of his father's life.

Anyone interested in Buddhism will enjoy and learn from these films, and they are all readily available. Here are the Amazon links, but check Netflix, Itunes and other on-demand services as well:














Related Articles
Editor's Picks Articles
Top Ten Articles
Previous Features
Site Map



Follow @mommymystic
Tweet



Content copyright © 2023 by Lisa Erickson. All rights reserved.
This content was written by Lisa Erickson. If you wish to use this content in any manner, you need written permission. Contact Lisa Erickson for details.