Buddhist Perspectives on Gratitude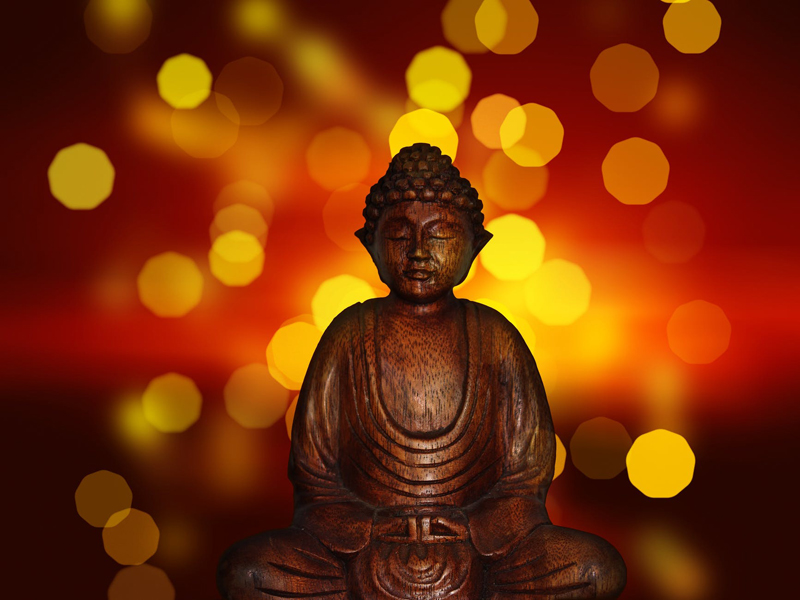 "There are two persons who are rare in the world. Which two? First the person who volunteers to help others selflessly (pubbakari), and second, the one who is grateful (kattunu) and helps in return (katavedi)."
- the Buddha in the Anguttara-Nikaya Sutta

The Buddha frequently referenced gratitude in his teachings. In the Anguttara Nikaya Sutta excerpted here, the Buddha discusses how rare it is to find someone who is truly grateful for help he or she receives. Gratitude is listed as a source of merit, or good karma – a sign that one is living in alignment with dharma. The Buddha also emphasizes how important gratitude towards one's parents is, as they offer us the first, and most elemental, form of help and selfless service we will receive in life.

Gratitude practice is an antidote to one of the three poisons in Buddhism – greed. Along with anger and ignorance, greed is one of the main blocks to enlightenment. The ego's tendency to want more and more ensnares us in an endless cycle of desire. Gratitude practice shifts us into focusing on what we have, rather than what we do not.

Another perspective on gratitude comes from Tibetan Buddhism. To be born human is itself something for which we should be immensely grateful, as it is one of the traits that enables us to seek enlightenment. Along with being human, according to Tibetan tradition we are fortunate to be born in an area where the dharma is known, with faculties to study the dharma, on a plane of existence in which a Buddha has appeared, and in which Buddhas have taught and created teachings to guide us.

In other words, it is a great privilege to have a life in which we are able to focus on spiritual seeking, and to be in contact with true spiritual teachings. In the grand scheme of existence, this is considered extremely rare, and extremely valuable. As the Dalai Lama has said,

"Everyday, think as you wake up, today I am fortunate to be alive, I have a precious human life, I am not going to waste it. I am going to use all my energies to develop myself, to expand my heart out to others; to achieve enlightenment for the benefit of all beings. I am going to have kind thoughts towards others, I am not going to get angry or think badly about others. I am going to benefit others as much as I can."

As we progress on our path, we can embrace another type of gratitude – gratitude for our actual challenges and difficulties in life. It is from these difficulties that we most evolve. American teacher Jack Kornfield quotes his own Thai meditation teacher Ajahn Chah as saying to him,

"Which has had more value in your life, where have you grown more and learned more, where have you become more wise, where have you learned patience, understanding, equanimity, and forgiveness – in your hard times, or the good ones?"

Our challenges are our greatest teachers. Through pain we learn compassion, through blocks we learn strength, through mistakes we learn humility.

This same theme is reflected in the writings of 13th-century Japanese Buddhist priest Nichiren, founder of Nichiren Buddhism. Nichiren often wrote that he felt the deepest gratitude toward Hei no Saemon-no-jo, a government official who slandered, imprisoned, and attempted to assassinate him. Nichiren credits Hei no Saemon-no-jo's persecution with testing his convictions, forcing him to dig deep for the truth, and strengthening both his certainty and his resolve to teach.

Gratitude practice is something anyone can build into their lives. Simply taking a few minutes each day to list the things you are grateful for in your life, can produce an amazing shift in your perspective and opening in the heart. Some people like to incorporate this into a daily meditation or prayer practice, while others do it while brushing their teeth or showering – some daily activity that becomes a 'trigger' for remembering to say thanks.
You Should Also Read:
The Three Poisons - Anger, Greed, Ignorance
Jack Kornfield's A Lamp in the Darkness
Japanese Buddhism

Related Articles
Editor's Picks Articles
Top Ten Articles
Previous Features
Site Map



Follow @mommymystic
Tweet



Content copyright © 2023 by Lisa Erickson. All rights reserved.
This content was written by Lisa Erickson. If you wish to use this content in any manner, you need written permission. Contact Lisa Erickson for details.