Organizing Your Home Office Clutter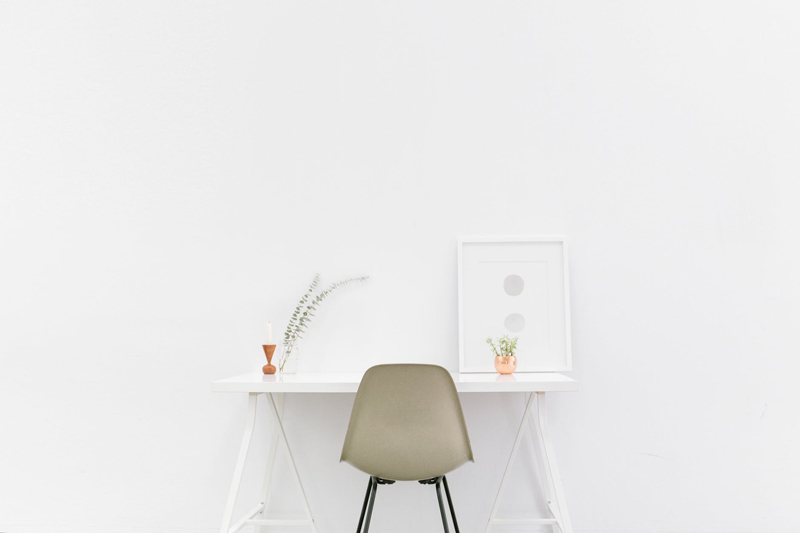 This article is entitled "Organizing Your Home Office Clutter". It deals with the paper clutter we manage in our homes as well as the office related items we need to keep our homes running smoothly. Perfection would be a dedicated office in our homes to deal with paperwork and all financial matters, but most of us don't have that luxury. With junk mail coming through our doors every day, paper clutter grows unless we remove it regularly from our homes, just like weeds grow in our garden unless we pull them frequently.
What's wrong with too much paper? Apart from making our homes look messy, things can be lost under piles of paper. Bills can be lost and not paid, important papers can be mislaid if they are not filed in the right place. Here are many suggestions for organizing your home office clutter.
Realize why you have piles of paper clutter. You think you don't have the time to sort it, but the truth is, you don't have the time not to sort it. Reducing the paper clutter will help you find things more easily and free up more of your time.
Buy a paper shredder
If you have children, teach them to use the paper shredder. Put an in tray next to the paper shredder and tell your children that anything placed in the in tray can be shredded, children love shredding paper. Then anything you don't want with important details on can be shredded just by you putting the paper in a tray.
Buy a filing cabinet
There are things you want to keep and must keep, tax records, bank statements, passports, birth and marriage certificates, school reports, favorite schoolwork. Designate a place for them in your filing cabinet.
Keep as little as you can
Don't keep every little piece of paper. Many bills are now online, we can pay them and shred them, we don't need to keep them. Do you need to keep a paper copy if it's available on line?
Realize that paper clutter is never ending
Many people complain that paper clutter arrives in the house at too fast a rate. Make sure you deal with it faster than it arrives so that your pile is going down and not up. There will be no end to dealing with paper clutter, it's not a one time job, so you need a system for dealing with it as it arrives. Have a time of the day or time of the week that you deal with paper clutter.
Have one place where you put it all before it's sorted
Have one place where you drop everything, preferably by the front door. So that when you get mail out of the mailbox and don't have time to sort it, you know where you've put it. Encourage your children to put school papers and other important things there. Then action it regularly, at least once a week.
Always sort in the same place
Don't sort your mail sometimes in one place, sometimes in another or half sorted mail will end up in different places in the house. Also, try and have the place where you sort mail to be somewhere other than the kitchen.
Store papers near where you sort
Make life easy for yourself, don't sort in one room and store in another or it will never get filed away. Try and have storage space near where you sort and thus make it easy for yourself to file your papers.
Know what you keep and what you toss
Decide which items you are keeping and which items you are not keeping, for example, keep bank statements and not credit card bills. Don't decide what to keep for every piece of paper. When you look at a piece of paper know instantly if it's a keeper or not.
Have a correct place for everything
File away pieces of paper in the correct place, don't put something temporarily in the wrong place or it may stay there. Have a "don't know where to put it" pile and sort it regularly.
Paying bills
Have an empty filing tray that is for urgent unpaid bills only, then they won't get lost in the big pile, and you will easily be able to see what is due before the due date.
Junk Mail
Junk Mail is obvious, you touch it once and it goes straight in the round filing place. Don't touch it more than once. If you are receiving catalogs that you don't want to receive go to www.catalogchoice.org and ask for the catalogs to stop, or phone the company and ask them to stop sending them.
Coupons
Many people have a coupon box where coupons are sorted and stored. Keep them in categories of food, clothes, online, eating out, etc, whatever you use. Don't keep coupons you are never going to use. Watch the expiry dates.
Newspapers and Magazines
If you have this month's magazine, are you really going to read last months? Are you subscribing to so many magazines that you can't read them all? Often we want to read all the magazines we receive, but just don't have the time. You don't have to renew all your subscriptions. If you get a newspaper delivered, consider reading it online.
Other family members
Have an in tray for each of the other family members, so that you can place their mail there and consider it sorted.
Your desk
If you are fortunate enough to have a desk to work on and attend to your paperwork, then remember it is a work area, not a storage area and not a place for ornaments and trinkets. The stationery, glue, sticky tape, scissors, pens, post it notes, etc, should be functional and don't have too many.
This article is a chapter from the book
Living Simply - Improve Your Life with Less Clutter
Here's my favorite Office Clutter book
The Office Clutter Cure by Don Aslett
You Should Also Read:
Living Simply - Improve Your Life with Less Clutter

Related Articles
Editor's Picks Articles
Top Ten Articles
Previous Features
Site Map





Content copyright © 2023 by Tina Razzell. All rights reserved.
This content was written by Tina Razzell. If you wish to use this content in any manner, you need written permission. Contact Tina Razzell for details.